It's essential to keep your commercial space clean and presentable at all times. However, maintaining hygiene is not always possible without the help of expert commercial cleaning services. Choosing a reliable and professional cleaning company is critical as commercial spaces usually need deep cleaning, which requires specific tools and equipment. 
You deserve a reliable commercial cleaning company that caters to your business's needs. Asking the right questions can help you select the best commercial cleaning company. Keep reading to learn more!
What commercial cleaning services do you offer?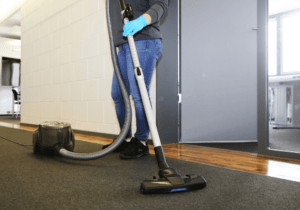 The cleaning requirements of every commercial space are unique. Therefore, you should know what services the commercial cleaning company offers. Some commercial cleaning companies specialize in specific areas while others offer full cleaning services. Knowing the services available will help you decide whether the commercial cleaning company is a good fit for your business needs.
Can you provide references?
A professional and reliable commercial cleaning company should have references available for potential clients. Asking for references can help you determine whether the cleaning company has a history of providing satisfactory services.
What is your training and experience?
It's essential to know whether a commercial cleaning company's team is up to the task. You want to work with a company that trains its employees to handle your cleaning needs effectively. You want to be sure that they have the appropriate experience to cater to your specific cleaning requirements.
What cleaning products are you using?
It's important to choose a commercial cleaning company that uses eco-friendly and safe cleaning products that meet your environmental standards. A reliable company should be transparent about the cleaning products and chemicals they use during cleaning. Understanding the types of cleaning products that will be used in your commercial space is important for safety purposes.
What are your cleaning rates?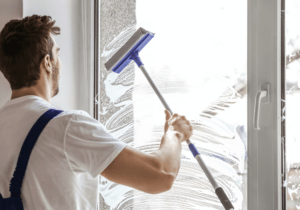 Pricing is a crucial factor in choosing a commercial cleaning company. You want to know what you are paying for, and if the costs of services match the quality you will be receiving. Also, ask about any additional fees that could be charged outside of the standard cleaning rates and ensure there are no hidden fees.
In conclusion, maintaining high-level hygiene is essential for any commercial property. Asking these vital questions ensures that you make an informed decision and choose a commercial cleaning company that can meet your needs. Contact us for an estimate today!